Inject The Right Technology into Your Business!
Advanced Tech That Aims To Convert And Simplify Your Business!
Get everything you need to deliver extraordinary services and experiences to your clients with the latest cutting-edge technology from Search Realty. When you join our team, you'll get all the tools to stay ahead of the curve and propel your business forward!
The Best Tools & Tech
Without the Fees!
Join Search Realty today and jumpstart your career as an agent with the best in tools and tech designed for success! Over $23,000 in annual fees absolutely free to Search Realty agents!
#1 Rated CRM to Generate Leads
and Grow Your Business
Get access to the #1 CRM platform, which offers an all-in-one lead management and conversion tool that's designed to capture leads and support your clients through the entire home purchase and sale life cycle. With features like 'done-for-you' lead generation, targeted emailing, texting, automated property alerts, advanced lead profiling, and tracking – Search Realty agents get an easy-to-use dashboard with all of the necessary tools in tow to outshine their competitors. A $16,000 annual fee, offered to Search Realty agents at no additional cost.
3 Personal Websites
That Convert!
Developing a personal website can be extremely time-consuming and costly for agents to do on their own. And most of the time, their sites aren't optimized to convert viewers into clients. Fortunately, when you become a Search Realty agent, we take care of that for you! We offer agents 3 personal mobile-friendly real estate agent websites that come fully optimized to boost conversion rates, ten-fold. Get a professional, Lead Gen site, customizable agent branded site, and an online profile page through Search! A $600 annual fee, offered to Search Realty agents at no additional cost.
Personalized Property
Match System
Imagine being able to find the ideal property for your clients instantly, or being able to automatically match buyers and sellers from a database with one single click. Well, now you can! Search Realty uses a personalized Property Match System that rapidly performs queries based on price, property type, number of bedrooms, and much more – saving you plenty of time, energy and money! A $3,000 annual fee, offered to Search Realty agents at no additional cost.
Google Business Apps
For Cloud Computing
As an agent, you can leverage the power of Google with an impressive suite of intelligent apps that help you complete tasks faster and more efficiently from anywhere in the world. Create presentations, connect with your team through video meetings and chat, collaborate on notes in real time, and access files wherever you are. With our business edition bundle of Gmail, GCalendar, GDrive, etc. it's easy to communicate and keep your business organized like a pro. A $120 annual fee, offered to Search Realty agents at no additional cost.
e-Signature App for
Offers & Contracts
Don't run the risk of wasting time and killing deals due to a slow, out-dated strategy. Our agents get all of the resources needed to speed up the entire process to keep clients happy, and that includes our HelloSign e-signature software. With this risk-free program, you can sign and send documents between agents or clients securely via computer or any mobile device. A $725 annual fee, offered to Search Realty agents at no additional cost.
EasyOffer, IMS &
Email Fax
When it comes to succeeding in the real estate industry, the devil is in the details. Create polished and professional looking offers in a matter of minutes with tools like EasyOffer. Find appreciation trends per community and share them with prospective clients with IMS software. Attach documents and send it directly to a fax machine with Email Fax services. With the best resources at your fingertips, you can save more time, win more business, and close more deals! A $3,000 annual fee, offered to Search Realty agents at no additional cost.
How It Works
Take your real estate business to the next level in 3 easy steps:


Join Search Realty & select the Self-Gen plan that suits you.

Mix & match your optional Lead-Gen Plans.

"Joining SR will fast forward your business 5 years ahead of your competition."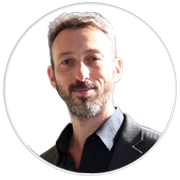 Yossi Kaplan, Sales Representative.
"I've been with Search Realty for 4 years now and I can honestly tell you that this brokerage has provided me more support than all of so called "Big Brand" brokerages that I've worked with in the past. "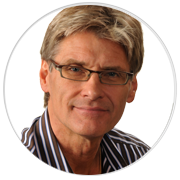 Oleh Kobyleckyj, Sales Representative.
Friendly, supportive staff you can ask for help and they get back to you very quickly.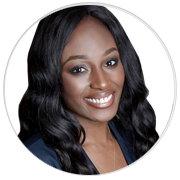 Chemica Anderson , Sales Representative.
Let's Talk About It
Start by setting up a time with our business development manager.