Search University Training Program
We are committed to helping our agents become the next best leaders in the real estate market. When you join our team, you'll get access to our dynamic training program that's designed to help you rise to the top. Whether you're new to real estate, an experienced agent, or team lead, our program will get you prepared to take the market by storm!
Are you ready to learn from the best?
Tools For Success
You'll learn how to convert leads at 5%, radically increase sales, and quickly excel in business so you can master the real estate game. Learn more about what Search University has to offer new or experienced agents.
Specialized Curriculum
We offer the most diverse and dynamic programs in professional development so our agents can stay ahead of the curve. We've spent years tailoring our curriculum with heavily researched and updated material, including real-life examples that will deepen your knowledge and enhance your skills as an agent. With an emphasis on lead conversion and objection handling, we teach you how to connect, engage, and convert!
Top Producing Coaches
To become the best, you need to learn from the best. Unlike other programs out there, you'll learn from top affiliated agents who know what it takes to succeed. Through collaborative sessions with our specialized in-house coach, you can learn how setup and sharpen your business practice while ensuring your stats are aligned with your goals.
Productivity Training
Setting goals and creating a solid business plan is essential for pushing forward and continuing on the right path to success. Our productivity tracking lets agents' access all of their stats to track their progress, measure their goals, and make necessary adjustments to keep steering towards the right path.
Flexible Training Program
There's no reason to dip into your personal time! Our courses run weekly offered in the setting you feel most comfortable in – online or in a classroom. And, because our courses span over an 8-week rotating cycle, you won't have to wait months to get started – you can begin right away!
Weekly Training & Workshops
Acquire the most proven strategies, tools, and sales development through our advanced training program! Our curriculum is designed to put new agents on the fast track to success and show experienced agents how to refine their skills by teaching valuable knowledge that only the most accomplished agents acquire over their career.  Here's a sneak peek:
NLP techniques to unlock your subconscious mind and eliminate your limiting beliefs
DISC profiling to improve communication, build teams, and improve your overall productivity
Role-play with scripts, use phrases and trigger words that actually close deals every time
How to use our ground-breaking, lead generation automation technology – "Leads On Demand" – and how to work your leads in a typical day
How to prospect and qualify leads faster so you can capitalize on the conversion
Ways to utilize our Property Match & Google Ads to double-end listings
How to operate our CRM system to get higher conversions, faster growth, and take your business to the next level
Master the proven-to-close outbound script, followed by a test in a role-play scenario.
Implement the tried & tested Lead Protocol and learn when to call a lead, how many times to call them and when to give up.
How It Works
Take your real estate business to the next level in 3 easy steps:


Join Search Realty & select the Self-Gen plan that suits you.

Mix & match your optional Lead-Gen Plans.

"Joining SR will fast forward your business 5 years ahead of your competition."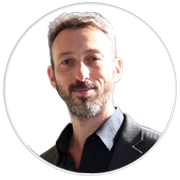 Yossi Kaplan, Sales Representative.
"I've been with Search Realty for 4 years now and I can honestly tell you that this brokerage has provided me more support than all of so called "Big Brand" brokerages that I've worked with in the past. "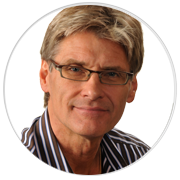 Oleh Kobyleckyj, Sales Representative.
Friendly, supportive staff you can ask for help and they get back to you very quickly.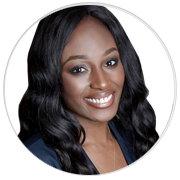 Chemica Anderson , Sales Representative.
Let's Talk About It
Start by setting up a time with our business development manager.